SELTROVE:

Social and Emotional Learning (SEL) resources for schools, teachers, and students.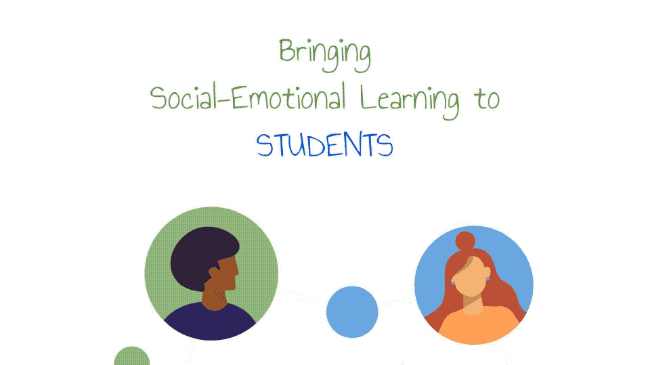 Are you looking for a classroom-ready SEL curriculum for your

students

and need to train your

teachers
in SEL?
Seltrove is
CASEL-aligned
and
cohesive
, so you don't need to worry about purchasing different curricula and resources for your building.
Our student and teacher resources work hand-in-hand for a full school solution.
CASEL-aligned SEL classroom-ready curriculum from kindergarten through 12th-grade.



SEL teacher workshops that are hands-on to support teachers.



A comprehensive and cohesive curriculum for everyone at your school!
Classroom-Ready SEL Curriculum
SEL Student Planners
Student planners are classroom-ready SEL curriculum that provide an SEL lesson every week of the school year. Lessons are based on the CASEL competencies and requires no planning on the teacher's part. Each planner guides students through a scaffolded-approach designed for experiential learning and reflective practices.


Planners are available for grades K-12th.
Classroom-Ready SEL Curriculum

Our 40-week planners consist of four themes, all aligned with the CASEL competencies.
Review lessons for each theme.

SEL student resources in the back of each grade-level planner.
10 weeks per theme
CASEL-aligned themes include:
Identity and Mindset

(self-awareness skills)

Courage and Kindness

(relationship skills)

A Place to Belong (social-awareness skills)
A Healthy Well-being (self-management & responsibility decision-making skills)
More about Our Trove of SEL Products
Seltrove
in Action:
Your teachers
are still worn out from last year's in-person, eLearning, and Hybrid inconsistenci
e
s.


Your students
aren't feeling confident about the new school yea
r.


Parents
are worried their children are behind in their grade level.
Our Curriculum Requires No Teacher Planning
Give your teachers a break while still implementing SEL with our
student planners.
Lessons & activities are already created; the teacher doesn't even need to read the lesson before teaching it.
Our Curriculum Provides Consistency
Each grade level's curriculum is uniquely scaffolded, but we have built a consistent curriculum outline so all the students in your school (no matter the grade) can work on similar skills at the same time.
Our Curriculum Focuses on Self-Awareness First
While the CASEL competencies are cyclical, self-awareness is foundational and where all our curriculum begins. This ensures students (and teachers) use a growth mindset and gain confidence in who they are and their uniqueness.
Our Curriculum Connects School and Home
The 2-in-1 planner format provides a strong school-home connection, giving parents and other caregivers the chance to familiarize themselves with the SEL curriculum and use SEL language with their child.
Our Teacher Workshops are Hands-on & Interactive
Teachers need a fun way to learn. Our teacher workshops include interactive activities, community discussion boards for sharing, and hands-on activities teachers create to benefit their classrooms.
Our Teacher Workshops are Practical
All of our workshops take less than 2 hours to complete, include real-life classroom examples, and give teachers resources they can download and use as-is in their classrooms.
Seltrove's
Teacher Workshops
Teacher workshops are arranged by topics and bundled together to give teachers a deep dive into the topic without a big time commitment. Each workshop is 2 hours or less and includes a final project (included in the 2 hours) that teachers create and then can use in their classroom.

Bundle topics include:
SEL Foundations (focus on how the CASEL competencies shape your teaching style & philosophy)



Identity (focus on teaching & modeling self-awareness and self-management skills)



Equity (learn how to talk to students about equity issues and create anti-racist practices in the classroom through a Social Awareness lens)



Well-Being (focus on responsible decision-making and self-management skills in healthy ways)



Community (focus on relationship skills to help your students create, build, and restore the healthy relationships in their lives)
Enroll in the Seltrove Bundle (
Elementary

or

Middle & High

School version)
Schools Love Us!
"Wow, this is what I've been looking for."
Dr. Ireremena Felix-Otuorimuo,
Phd Educational Leadership private education expert and principal consultant


"I love love love these!"
Susan Petang, Stress Management Coach and Mindfulness author
"The planners are very comprehensive. They are significantly better than what we currently use."
Dave R. Bifolchi, Special Education Teacher


"Great tool for youth to explore their identity and emotions."
Veronica Gartland, social worker
"It's a teacher-student must have!!! Love this planner!!"
Amazon.com Review


"The planners allow for a consistent SEL skill to be practiced and reinforced throughout the week."
Lindsey Frank, Climate and Social-Emotional Learning Coach
Created with