Our great offer
SEL IDENTITY BUNDLE ELEMENTARY SCHOOL VERSION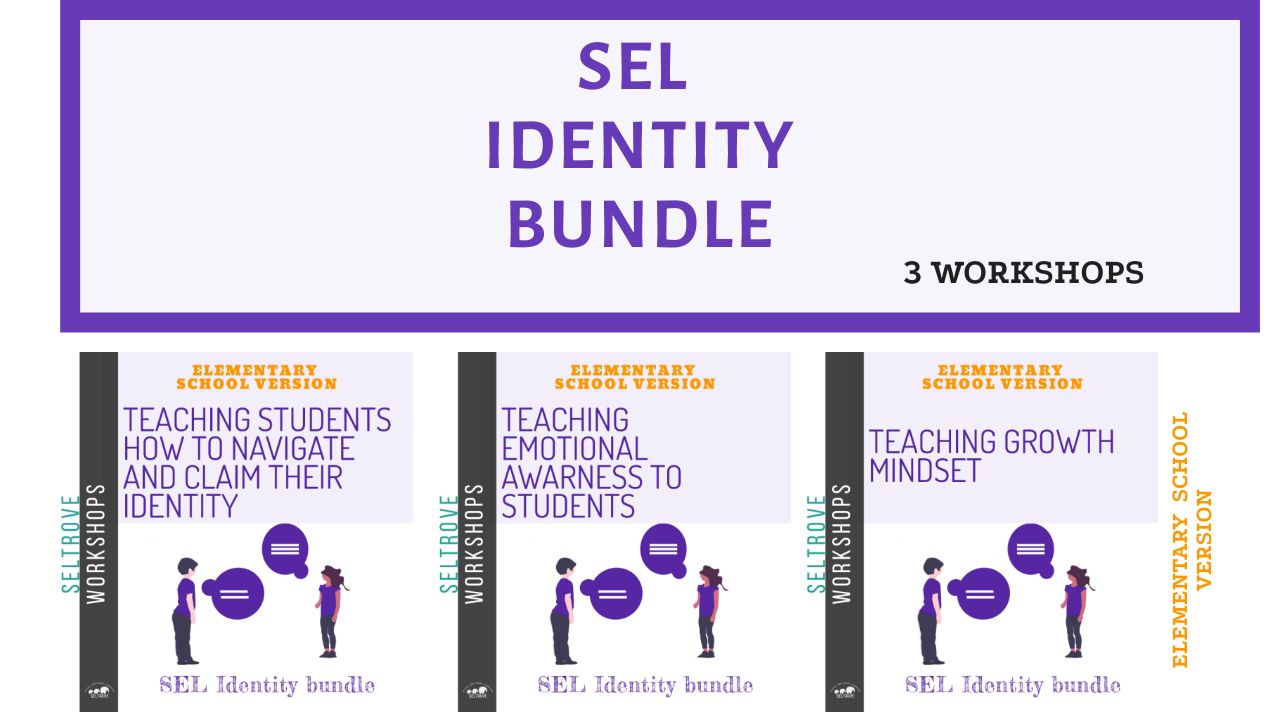 Identity Bundle
Identity is what makes us who we are. Knowing our identity works to support feelings of confidence, feelings of being in control, motivation, and a sense of agency for our students.These workshops focus on Social and Emotional Learning as the underlying pedagogy as we explore topics of:
WORKSHOP 1:
Navigating and Claiming Identity
WORKSHOP 2:
Emotional Awareness
WORKSHOP 3:
Growth Mindset
This bundle includes three workshops. Each workshop is 2 hours in length and includes a certificate at the completion of the workshop. All elements of the workshops can be completed in two hours including the final project in each workshop.
Courses included
SEL IDENTITY BUNDLE ELEMENTARY SCHOOL VERSION
Created with