SEL EQUITY
ELEMENTARY SCHOOL BUNDLE
Investigate how your school can become more equitable for all students by creating SEL-aligned learning environments and teaching philosophies.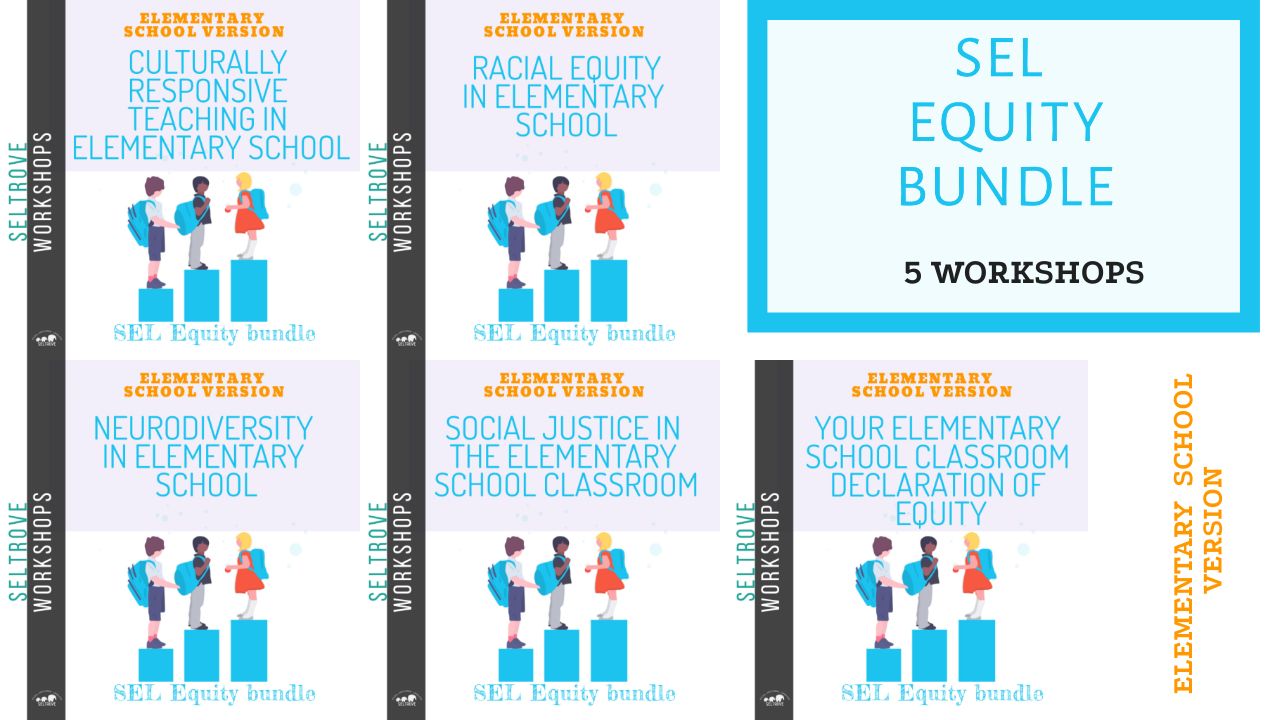 SEL EQUITY BUNDLE
Explore equity in the classroom through:
Creating a Socially Justice Classroom
Culturally Responsive Teaching Practices
Neurodiversity & Racial Equity Practices
Learn about all 5 CASEL competencies with an emphasis on social awareness through resources, downloadables, case studies, interactive elements, projects, and conversations.
This bundle includes 5 workshops.
Created with