SEL Community
Middle & High School Bundle
Explore ways to teach students how to establish, maintain, and restore relationships with this Community Workshop Bundle.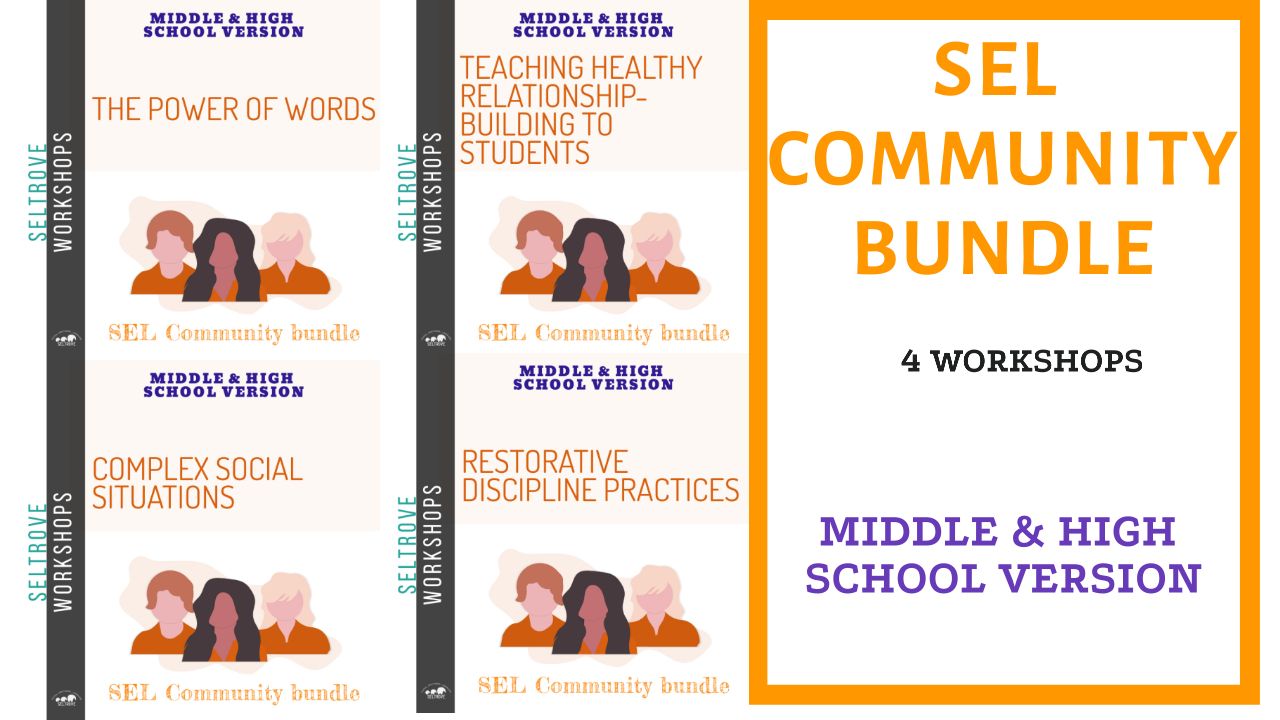 School wide savings

Practical, real-world examples

Downloads & Resources

We accept school Purchase Orders
14% discount
(value up to $25)
Significant savings for your teachers or entire school by subscribing to this bundle.
Online workshop
SEL workshops are 2 hours or less, and take a constructivist approach by giving a hands-on learning opportunities for meaningful teacher training.
BRING SEL INTO YOUR CLASSROOM
This bundle of workshops will help you bring SEL community practices to your teaching:
Empathy
Boundaries and consent/permission
Bullying prevention and intervention
Conflict resolution
Restoration practices
Asking for Help
Nonviolent Communication
Community Bundle
Middle & High School
Explore the CASEL competency of Relationship Skills through:
Learning tools to support students through complex social situations
Design classrooms that teach healthy relationships
Resources and case studies
Investigating restorative practices
Learn about all 5 CASEL competencies with an emphasis on relationship skills through resources, downloadables, case studies, interactive elements, projects, and conversations.
This bundle includes 4 workshops.
Created with